Sep 16, 2016
Welcome to The American Warrior Show, the podcast of the American Warrior Society. This show is designed for one thing: To help keep you safer through information, motivational concepts, and action steps! We appreciate your listenership and value your opinion. Please send comments, questions, or requests on the show to: support@shooting-performance.com
Thank you so much for listening to my show. Please share it on social media and other methods with freinds who want to be safer!
If you are interested in sponsoring the American Warrior Show, please contact us!
Show #39 - Interview with Author, Producer, Shooter, Adventurist, and a man who might literally be "the most interesting man in the world," Michael Bane.
Michael Banes partial Bio is below (bottom of page).
In this interview, we discuss:
His background and unique educational paths.
His odyssey into extreme sports and the book Over the Edge.
The secret of mathematics, and how it helped him overcome the biggest hurdles.
How he began his T.V. career (You're going to love this one).
The lessons he has learned from extreme pressure in both business and sport.
How he started the most popular and longest running shooting oriented T.V. in history.
The Best Defense, and how that project began
His education and background in law enforcement.
And much more that will entertain you and teach you key lessons about life!
Resources
For more information on this podcast and the AWS please visit:
Thank you to the show Sponsors:
If you are interested in sponsoring the American Warrior Show, please contact us!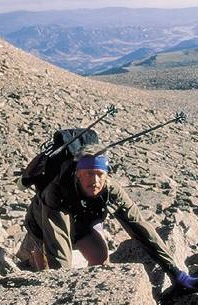 My adventures climbing big mountains, scuba diving flooded cave systems and kayaking spectacular rivers around the world have been chronicled in such magazines as National Geographic Adventure, Men's Journal, Men's Fitness, , Esquire and literally hundreds of other publications. I've written 21 books; my Over The Edge: A Regular Guy's Odyssey In Extreme Sports (released May, 2000, in paperback by Wilderness Press), prompted the Wall Street Journal to ask…"How did Michael Bane become the George Plimpton from hell?"
I've been involved with guns and shooting literally my entire life. Most recently, I conceived and still manage the five-year-old NSSF Media Education Program, which has had a profound effect on the relationship between the firearms industry and the media. It also bought together the perhaps greatest group of firearms instructors of all stripes ever. That "critical mass" of instructors has been redefining handgun instruction, and I'm proud to have had a small part in that. I was part of the 3-person team who handled national media during the Maryland sniper crisis, which as emerged as a textbook example for the industry in dealing with flashfires. I've also handled crisis stuff for IPSC and USPSA. we're currently working directly with major companies on setting up their own media events and training their people to deal with media crises.